Airport Operational Data Base
The beating heart of AMSY is the AODB, or Airport Operational Data Base. The AODB contains all of the data and flight information that is used to process, share and report on the many different procedures that take place within an airport environment.
Collect data from a variety of sources and display it effortlessly on Flight Information Display Systems (FIDS) screens and other digital signs and boards at an airport, providing an essential application for managing passenger flows, flight information and even evacuation plans.
Manage flight updates and generate information about daily flight operations or seasonal flight schedules.
All managed and supported intelligently through accurate input gleaned from multiple sources. 
Manage and enhance the efficiency of the airport's financial processes by aggregating and pinpointing the correct details and data from countless systems so that your finance department can process every flight that arrives or departs – flawlessly and with total clarity.
SECURITY LANE SCANNING
Any airport processes large numbers of passengers every single day. This makes it the task of airport security to identify and prevent any threats or potentially dangerous situations.
With essential tools, such as boarding pass scanning and passenger tracking, the SLS functions of AMSY provide additional support to airport security.
REPORTING
Provide specific reports for third parties. Local authorities frequently ask for detailed information about a wide range of topics, such as night flights and environmental and noise levels.
You can use the system's built-in reporting to create monthly and annual overviews quickly and simply.
BUSINESS INTELLIGENCE
Collect and analyse in-depth information, with real-time reporting about operational activities, to create valuable information that supports informed decision-making.
All the Right Features
AMSY supports planning and operational processes, varying from the automatic transfer of flight operation data and the generation of daily and seasonal flight schedules, to processing and distributing invoicing data.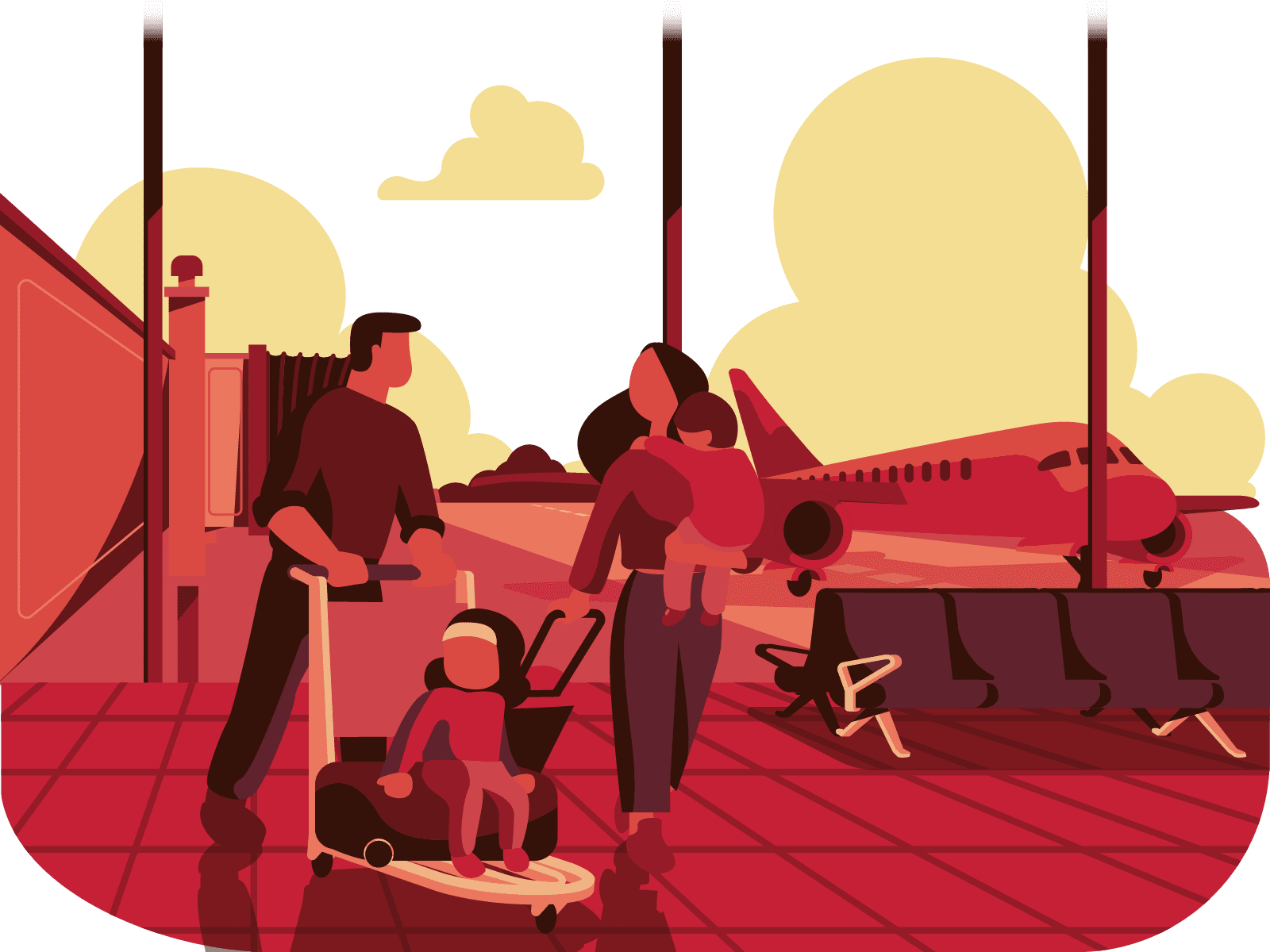 Subscription based
AMSY is a subscription-based model. This means that you can create and delete users quickly and – better still – that you never pay for more than you use.
ALWAYS UP TO DATE
AMSY is constantly being developed and new functions are added regularly. All updates and product enhancements are installed automatically as soon as they become available. 
Great user interface
The AMSY interface is user-friendly and clearly designed. Our many years of experience in the aviation industry mean that this package has been designed to be intuitive and really easy to use.
WEB-ACCESSIBLE SECURE CLOUD APPLICATION
AMSY is a powerful and highly secure cloud solution. So all registered users with an Internet connection always have access to it, wherever they happen to be.
SAVE ON INFRASTRUCTURE
Say goodbye to installation, maintenance and hosting charges. With AMSY, no complex and expensive local infrastructure is required – which means you save money.
ALWAYS ACCESSIBLE
We promise guaranteed uptime, plus the support of a young, energetic team of specialists, always eager to spring into action to solve problems.
Get a 360-Degree View
AMSY delivers information that applies to airport staff in the various divisions and departments of the operation, as well as to airlines, passengers and visitors – not to mention the various authorities operating at the airport, such as customs and police.

Contact us for personal demo
We are happy to give you a full demo in which we go deeper into all the functionalities and benefits of AMSY. Contact us on info@amsy.aero and we will contact you for an appointment.